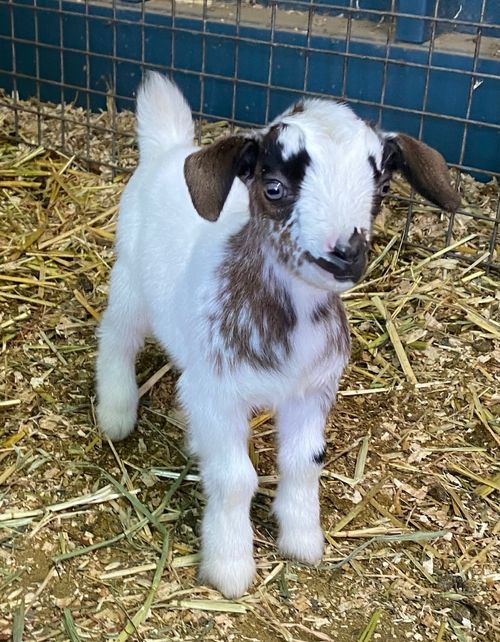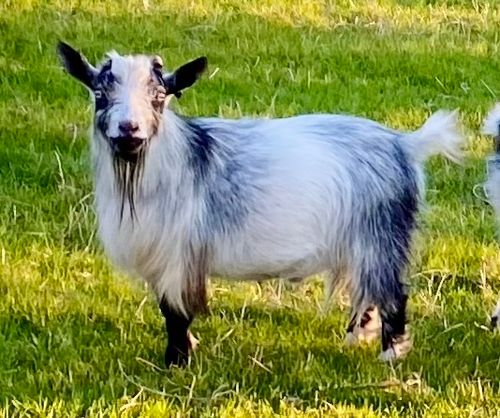 2023 Riverstone Miniature Goats
Stock for Sale
 All our Miniature goats are registered with the MGBA - All Pygmy goats are DNA verified back through their pedigree to the original import DNA, and microchipped. We annually health test our entire herd for JD & CAE and all goats will come with a copy of health testing (Main Ridge Vet), DNA verification (if Pygmy) and care notes. If you are interested in purchasing any of the goats listed below please contact us using the inquiry form below with details of the goat your are interested in. 
NOTE: Please be aware when purchasing Pygmy goats unless an animal comes with registration papers including DNA verification you cannot be sure you are getting what is advertised. There are many very expensive non DNA tested goats available. Always protect yourself by asking to see paperwork before purchasing.
_________________________________________________________________________________________________
AUSTRALIAN MINIATURES:
Name: Riverstone Jenson   SOLD  
* Sire/Dam Tested clear for CAE & JD 2015-2021    
Born: 26.9.22      
SIRE: Australian Grand Champion Riverstone Mr Boombastic   
DAM: Australian Champion Riverstone Heart Throb ND50
A lovely well put together bottle reared, Buckling from exceptional breeding lines, only available as we have kept too many boys. 
PYGMY:
Name: Riverstone GooseBumps P50
DNA Verified Massey     
* Tested clear for CAE & JD 2020-22     
Born: 31.10.19      
SIRE: NPGA CH Proverbial Pygmies Bad CO Inc. 100%    
DAM: Riverstone Blue Eyed Girl Pure Bred AM  
Lower percentage Pygmy but he has so much to offer so kept and used for his blue eyes and amazing colours. Goose is a well put together buck standing 48cm and already on the way to his CH title. He is out of GR CH Riverstone Mr. Boombastic's dam which is a lovely combination with the IMP CH Bad CO line. This buck is for anyone wanting colour and conformation in their breeding. More information and photos on his Pygmy page on this site. 
Name: Riverstone Rollerama P59.38 SOLD
DNA Verified Massey    
* Sire/Dam Tested clear for CAE & JD 2018-2023    
Born: 24.9.22     
SIRE: Riverstone Monster Mash P68.75   
DAM: Riverstone Roller Girl P50 
She is super cute, bottle reared and a lovely type.
Please note: We do not breed large numbers of goats. We are a small hobby farm and only breed for ourselves with the occasional kid/adult becoming available.

We only have what is listed above available at Riverstone and will not be breeding again until SPRING 2023.

If you would like to fill out the enquiry form below, we will try our best to match the most recent enquiries at the time. Due to the large number of forms we get - We will not contact you unless we have a goat to match what you are looking for.

We advise you to keep checking our Website and our Facebook page (Riverstone Miniature Goats) for sales announcements as we do not keep waiting lists, 

thanks Seleena & Stewart
RIVERSTONE MINIATURE GOATS
Waiting List Enquiry Form